Assess, monitor and reduce the environmental impacts of digital technologies in your organization
Consulting and automation services based on open methods, data and tools

Contact us
🔬
State of the art
We are actively and continuously developing an expertise based on the scientific state of the art.
🚀
Active player of the community
We have developed strong connections with the scientific and industrial communities through our open R&D.
🔍️
Sobriety needs transparency
We believe that open source and open data are necessary for reliable environmental evaluations.
Supporting the impacts evaluation and reduction of your digital services & information systems.
We can assist you in the training to the implementation of the measurement, including the collection of data, with a lifecycle analysis approach.

Support in the life cycle assessment of digital services.

With our partners The green compagnon, TIDE and DDemain, we have trained more than 100 professionals.

Supporting several IT departments in the evaluation of the carbon footprint of their digital activities.
As a member of Boavizta we contribute to its open-source projects and integrate them to our ecosystem.

BBC, GiantSwarm, Indie Hosters, and others use our open-source products.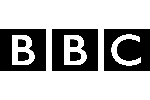 Automate and integrate your environmental metrics into your decision-making processes.
Include the environmental impacts evaluation of your digital systems and services into your continuous improvement process by automating the creation and reporting of impacts in your monitoring and decision-making tools

🔍️ Observatory
Centralizes your environmental ICT assets.
Benefit from our open research & development.
Hubblo develops its products and services through an open research and development process. Our methods and data are auditable, criticizable and improvable by our peers.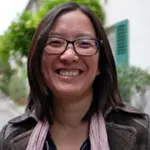 With her experience in Tech scale-ups, and as a certified business coach, Muleine Su Lim is determined to provide personalized support to leaders and their organizations, so that they can efficiently work for a more sustainable future.
David Ekchajzer contributes to hubblo's products and services through his research work, in favor of a more systemic consideration of the environmental impacts induced by digitization.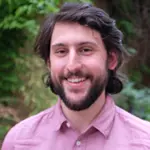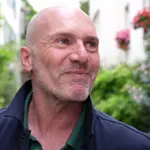 After working for more than 25 years in the digital service industry as a entrepreneur or product manager, Eric Fourboul is now working on the assessment of their environmental impacts in order to reduce them. He is particularly interested in the use of Life Cycle Assessment in consulting and product development.
After having worked behind the scenes of digital services, first around data centers, then for platforms deployed on the cloud, Benoit Petit works in favor of a better understanding of the environmental impacts of the digital world with the objective of reducing them. He automates their assessment and develops solutions that are suitable to our clients' cases.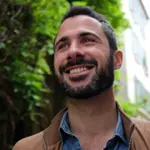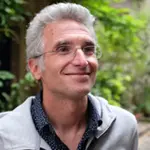 Having worked for 20+ years in digital services, Laurent Eskenazi is a consultant and project manager. He helps assessing the environmental impacts of digital equipments and services, in order to deploy related ambitious and realistic reduction strategies.